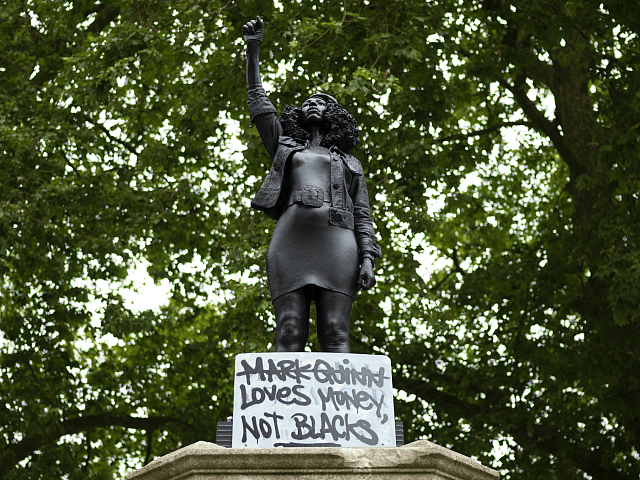 The Mayor of Bristol has revealed that he was branded "a traitor to the race" and "not really black" after an illegal Black Lives Matter statue was removed from the plinth formerly occupied by Edward Colston.
Mayor Marvin Rees, the son of a black Jamaican father and a white British mother, had said that "what is installed on [Colston's plinth] must be decided by the people of Bristol" after London-based artist Marc Quinn illegally installed a statue of BLM activist Jen Reid performing a Black Power raised fist salute on it.
Colston, a merchant, philanthropist, and former MP for Bristol, born in the 1600s, who was once renowned for his charitable giving, had his statue torn down by a mob over his business links to the slave trade shortly after the Black Lives Matter movement spread from the United States to the United Kingdom, while police looked on.
Quinn's statue, installed in secret at around 5 a.m. in the morning, was not left up as a fait accompli, as he and Reid may have hoped, but removed by workmen and loaded into a skip 25 hours later — prompting the abuse towards Mayor Rees. …
Now read what some real people thought of the BLM protestor statue