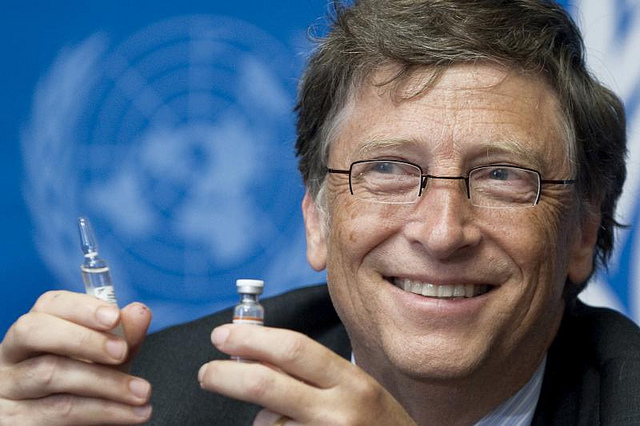 In case you haven't noticed, Microsoft co-founder and billionaire "philanthropist" Bill Gates is champing at the bit to implement his long-awaited mandatory vaccination agenda. And what better catalyst for making it happen than the Wuhan coronavirus (COVID-19) crisis?
Just months after his infamous Event 201, which was all about a hypothetical pandemic scenario, out pops the Wuhan coronavirus (COVID-19) right on schedule to bring to life Gates' fantasy dream of jabbing every person on the planet with one of his "philanthropic" vaccines.
And wouldn't you know it, but Gates also recently stepped down from the board of Microsoft – just before the Wuhan coronavirus (COVID-19) struck, it's important to note – in order to focus more on his "philanthropic" endeavors, which we know from history actually center around his eugenics agenda.
With the Wuhan coronavirus (COVID-19) being a ripe target for exploitation, Gates has already thrown billions of dollars into setting up multiple avenues for developing not just one, but seven, potential vaccines for it. He's also calling for "digital certificates" to prove that a person has been vaccinated, allowing them reentry back into the world economy.
This is in addition to the $450 million that Gates contributed to the effort to "eradicate polio," as well as numerous other endeavors he's been a part of over the years that all have one thing in common: mandatory vaccination.
The guy lives to vaccinate, and it's really the only thing he ever seems to talk about. Sure, he'll occasionally mention pharmaceuticals as well – never nutrition, by the way – but vaccines are Gates' thing, for which he almost has a bizarre type of fetish … Continue reading